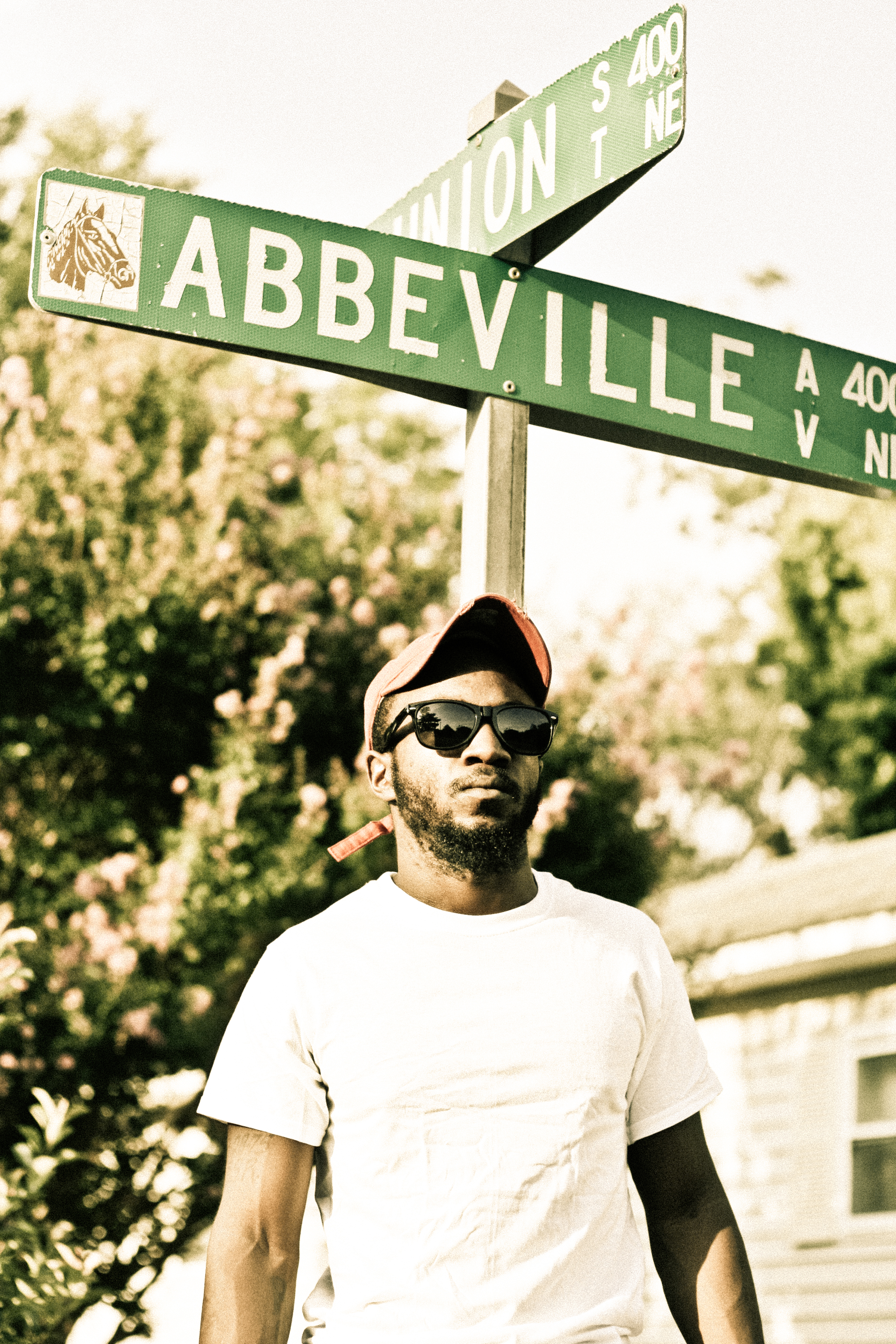 Jonz is a musical hip-hop artist hailing from South Carolina.
At just six years old, Jonz began his journey into making music. Growing up with cousins who were in a rap group, music became second nature to him. He began freestyling and battling against other rappers at a young age.
"As I got older, I learned how to put my words together and structure my bars," he said.
The political dynamic of hip-hop inspired Jonz to pursue music more seriously, as he respects the art of hip-hop and the creativeness it brings to the table.
Today, Jonz primarily focuses on classic and soulful hip-hop. He cites his main musical influences as God and himself, and combined with the right mood, he can create magic.
"When making music I strive to cater to all ears, not just one particular race or kind."
Jonz's creative process is an unpredictable one. He writes his songs anywhere from the shower to in his sleep that he later brings to life in a record. He's toured all over the southeast, and continues to play in various clubs around the country.
In the future, Jonz hopes to become more recognized for his God-given musical talent. In addition, he aspires to someday win a Grammy and go Platinum with his music, and he's not opposed to ghostwriting.
Where are you from?
South Carolina
How long have you been making music?
15 years
How many songs /albums have you released to date?
8
Can you tell us about your latest release and the background and inspirations behind it?
"Little Child Runnin' Wild EP" & "Love Jones Vol.2" , were two game changing bodies of work. "Little Child Runnin' Wild" was my first EP distributed by Ingrooves ,my first EP in general. I learned a lot while working on and campaigning that project. Inspirations for both of those projects stemmed from many things primarily personal. So I had to adapt to some things, destroy & rebuild.
How have you ended up in the music industry?
Through family just watching them and my own love I've loved music forever. I have a passion for the art that's deeper than people will ever know.
What do you think of the music industry in 2015?
Monkey See Monkey DO
Who do you think the most influential artist?
Scarface or Outkast
Who have you collaborated with so far in your career?
A lot of People lol
How do you think you differ from other artists?
Being like everyone else isn't a option if I was I wouldn't truly be ME. My love and knowledge of the game to be my age is a big factor in the difference as well. I'm in my 20's but Rakim is my favorite artist. I study the game ,soak up good water like a sponge. My music is soulful ,it's what I feel.
Dead or alive, who would be your dream collaboration?
Lauryn Hill, Erykah Badu, Bob Marley, Outkast, Jay Z, Marvin Gaye, Curtis Mayfield, Rakim, Scarface, Big Krit, J Cole, Marsha Ambrosius, Adele, Jay Electronica
What was the first album you bought?
Lil Romeo "Lil Romeo"
What's your favourite song at the moment?
Jay Z – "Its Been A Murder"
If you had to sell your music collection tomorrow, what album would you leave in your draw?
"Love Jones Vol.1"
What is your favourite saying?
"Shhhhyyyyttt"
What other hobbies or interests do you have?
Working out, Cooking, Relaxing, Traveling
Do you have any tattoos or piercings?
Yea 11
Tell us more about your upcoming project or this new project?
"Love Jones Vol.3" is more so in comparison to Volume 1. It's deeper than Vol.2 . 2/14 go listen & or download ! It was inspired by situations & relations. Love Jones Vol.3 releasing Valentines Day
What's in the pipeline after this project?
Stayed To See
Thank you for your time and may you carry on making great, fresh music.
Thank You