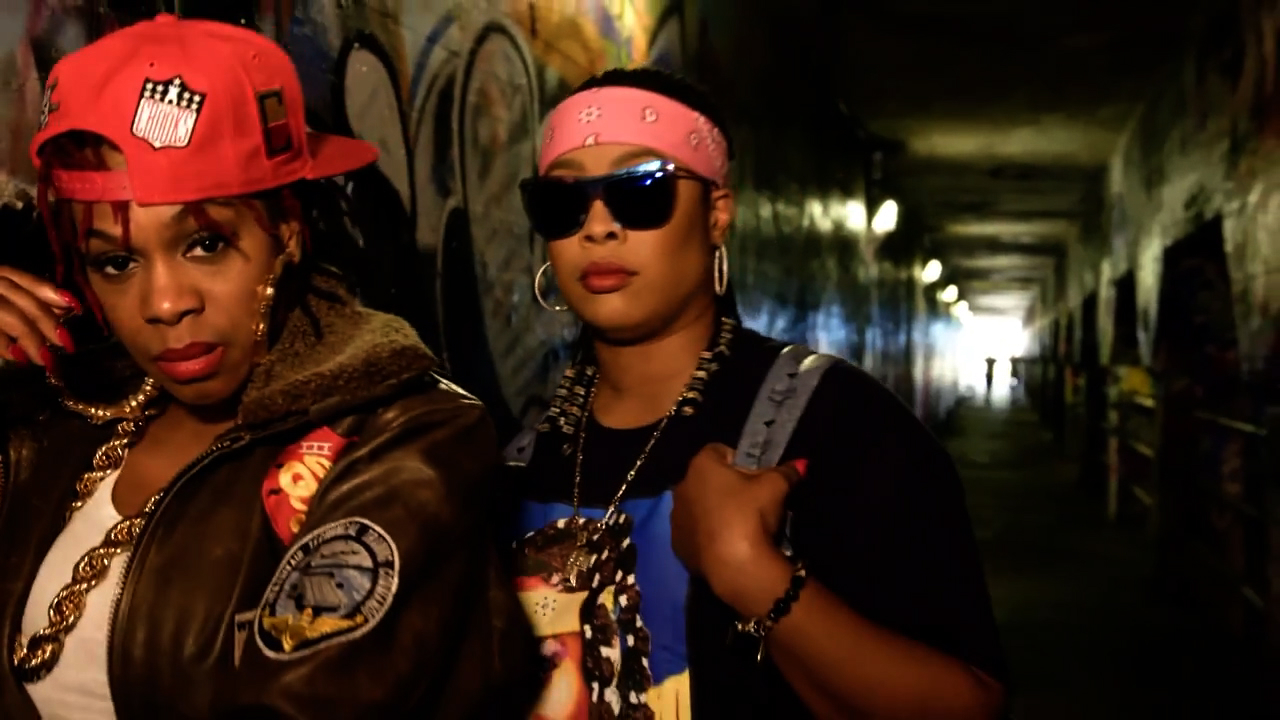 Mel's Love is due to release her first forthcoming single in April 2017 entitled 'Its Over' featuring platinum selling US rap legend Da Brat.
This gritty Hip Hop infused track incorporates elements of Grime, Dancehall and Arabian with a catchy hook and quirky post chorus Mel has defiantly chosen the right collaboration for this one as Da Brat stamps the verses with a sign of approval using her signature sound which she delivers with absolute fire!
Bio:
"Mel's Love – A pinch of finesse, a sprinkle of platinum and a spoonful of rhythm."
Mel's musical thirst started in her early teenage years back in the late 90's, she was a self proclaimed devoted Junglist and began '
to practice spitting her own rhymes to a small audience of friends at school.
Convinced this was her destiny she went under the alias name of D'Melo and embraced her musical interest by plucking up the courage to ask promoters if she could 'grab the mic' at their events.
In 1998 she was invited onto Commander B's 'The Jungle chart count down show' as a guest host on Choice 96.9FM and had worked her way through the pirate radio underground circuit.
Mel's fast spitting rolling tongue and melodic style resulted in her getting head hunted by a top industry scout in 2001 placing her forward to audition for an all female garage group by the name of Bad Girls.
Having been selected along with Radar and Dyer MC the trio got signed to a small independent by the name of Fragile Record's and began to do shows up and down the country.
Less than a year in Mel was soon to get her first taste of heartache when she decided to walk away from a chance of being signed with a major. The deal offered next to no creative control which she felt was too big a compromise.
Two years later she decided to quit her day job in the pursuit to start her own music business.
After having successfully applied for a Princes Trust loan she opened up the UK's first ever pay-as-you- go recording studio in Jan 2004 based in
South East London by the name of Instant Melodies which ended up becoming a renowned breeding hub for homegrown urban talent.
Her career as an engineer has seen her work with the likes of: Shola and Sade Ama, Big Narstie, Twin MC's and Swiss (So Solid), , Lara Lee (The Voice semi finalist UK 2015), Dot Rotten, Mista Silva (MOBO Nominee 2016) Ruth Brown (Dream Girls Westend 2017)
and singer songwriter Tanya Lacey (The Voice contestant 2017) to name a few.
She is most recognised for recording and nurturing the early sounds of Trap music, Funky House, and UK Grime. With over 15 years experience and over 100k recordings under the belt, her aspirational, industry breaking concepts and invaluable international connections are now proving to be a successful recipe to launch her new career path as a cross atlantic Music Producer.
Her focus is to push musical boundaries far and beyond their usual traditions.
"My music is an environmental representation of what I've become exposed to as a child right through to adulthood, and living in a capital with so much cultural diversity I've come to appreciate the sounds and voices of so many.
I am therefore blinded by separation and consider myself as one fragment of a whole globe and I want my music to be viewed no differently."
Her experimentation and unconventional approach to song making means no two tracks she creates are likely to follow the same structure or formula as she explores the origins of sound creation and it's evolution throughout the ages.
Who knows what she will next have in store for us?
Watch this space….
https://www.youtube.com/watch?v=ISXjuCkki_Q