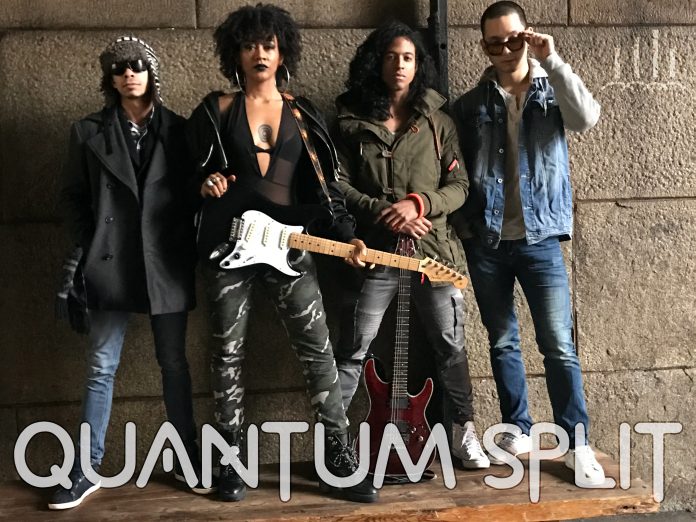 Introducing Quantum Split:
We are a young New York American trap, rock & soul band.
Lead Singer, Soleil Laurent, is a Berklee College of Music Student and Richard Chen, drummer, is a Berklee College of Music graduate. Adrian Read plays lead guitar and Ivan Hardy is on bass.
Our story is that we have chosen to tour and perform our music without having any music released on the internet besides snippets of a video called "America."
Our single, "America" just got licensed on the following networks: The Discovery/TLC Network, MTV Network, and NASCAR Productions.
Another big thing is that we were sponsored and invited by the US Embassy In Kigali to headline at the annual KigaliUp Festival 2017 in Rwanda, Africa.
Africa was great! We headlined both nights. We performed at the KigaliUp Festival for three consecutive years.
Visit the link below to see what music bloggers across the country are saying about our band