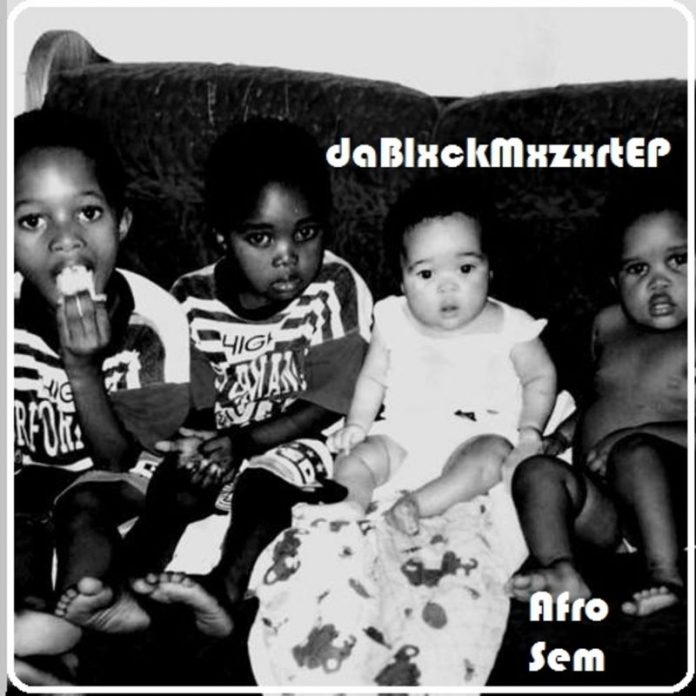 Check out this new release titled 'daBlxckMxzxrtEP' by Afro Sem
Afro Sem taps into the divine of music and truly exploits himself for good music. He sings on topics that most dare not like psychedelics, heaven, college, self growth, and many other subjects remained unheard of till now in the rap game. If you are wondering how to support Africa in its growth I would suggest by supporting the artists that are changing their communities. This man is real and their is no doubt that he will continue to impress. Their is a majorly untapped collection of artists in Africa just waiting to be heard and this is one of them.
Africa is coming for the music scene whether you like it or not so just sit back and enjoy this great music and let it inspire you to do more with what you've got like this artist does. Joining the record label The Toxic Record Shop he debuted his first album and hopes to reach you on a personal level and change your life for the better with his music.